The 21st Annual Benefit on the Bay
Friday, August, 22, 2014 5:30 PM
Location: MacRay Harbor on Lake St. Clair, 30675 North River Road,
 Harrison Twp, MI 48045 Phone: 586-463-9660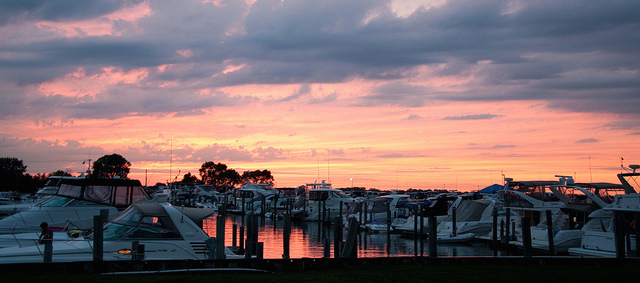 Support the Capuchin Soup Kitchen while enjoying a beautiful evening at MacRay Harbor on Lake St. Clair. Two bands will play simultaneously. John Dickson & the "C-Notes" will feature jazz and easy listening music in the first floor lounge. Musical group "The Key Suspects" will also be on hand. Special musical guests will be the Capuchin Soup Kitchen Choir, a joyous group that travels the area, sharing their Gospel music. There will be live auction items plus the silent auction will feature over 100 items. 100% of the net proceeds help support the Capuchin Soup Kitchen's food, tutoring, agricultural and human development programs.
Last year the annual Benefit on the Bay cleared the million dollar mark for proceeds to the Capuchin Soup Kitchen!
Admission tickets are $65 each

Includes appetizers, dinner, dancing, beer, wine, and desserts
To order your Benefit on the Bay dinner tickets call the Capuchin Soup Kitchen, 313.579.2100, ext. 153 or 170.
If you wish to provide even greater support, we invite you to become an event sponsor, donate an item for the auction, purchase a display ad in the Benefit on the Bay program event book, or all of the above. For details, please contact the Capuchin Development Office by emailing mmahoney@thecapuchins.org or call (313) 579-2100, Ext. 153 for admission tickets, sponsorships, and display ads, and Ext. 170 for auction donations.
"Benefit on the Bay supported by players like the C-Notes" Read in The Macomb Daily.