Blog Posts from April, 2017
April 10, 2017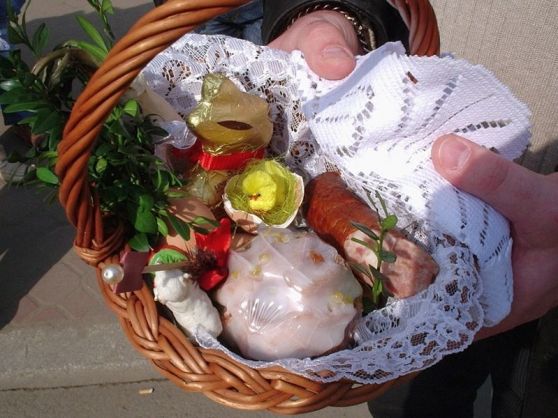 Growing up in my family, there were 2 types of baskets at Easter. The kiddie ones were filled with chocolates, jelly beans and other traditional favorites. The most important basket is the Swieconka (shvyen-son-ka) basket. The traditional Polish Easter basket that we took to church on Holy Saturday to be blessed. The food in this basket is supposed to be consumed after Easter Sunday Mass (preferably the Resurrection Mass).
April 3, 2017

The Capuchin 'On The Rise' bakery's story began 10 years ago, when a man named Edward Collins walked into the Capuchin Soup Kitchen after 32 years in prison. The Department of Corrections had made a baker out of him during his time in the system, and his newfound skill took him to wardens' birthdays and prison anniversaries. Upon his release, however, his felony gridlocked his ability to find employment, and Collins, disheartened, decided to return to the living he had known: selling drugs.
By Providence, Edward attended a Soup kitchen prayer session open to all guests and there met Cynthia Lockhart the Conner Kitchen chaplain. She referred him to Br. Ray Stadmeyer who tasted his pie and decided to let him use the Capuchin ovens in off hours to make products for Sunday bake sales at suburban Catholic parishes.