Black Eyed Pea Risotto with Smoked Bacon and Swiss Chard
October 27, 2016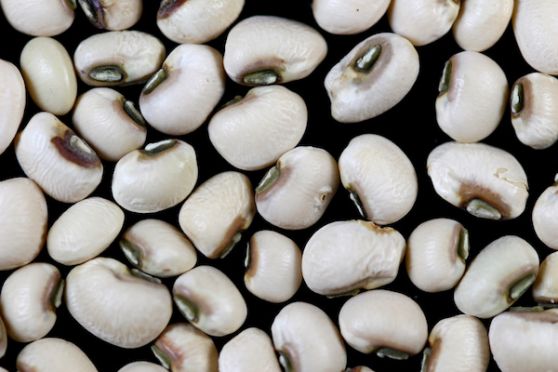 Author: Chef Alison Costello
Finally, it's starting to seem like fall. I look forward to the cats and dog sleeping on me for their added warmth on the couch or in bed. The only thing is the last backyard clean up before winter arrives with the first snowfall. All the gourds, pumpkins, brassicas, squash all ready for harvest. I can't wait to start mashing rutabagas with butter, roasting parsnips, turnips and sautéing swiss chard, kale with a pinch of nutmeg! I know our guests look forward to baked squash & buttered rutabaga. Here's another recipe that is fitting for this beautiful weather, Black eyed pea risotto with swiss chard.
Black Eyed Pea Risotto with Smoked Bacon and Swiss Chard
1 ½ cups black eyed peas-picked over and washed
1 8oz. piece bacon
1 onion peeled, quartered
Pepper
Risotto
7 cups vegetable or chicken stock
Olive oil
1 cup diced onion
Chopped garlic, s & p (to taste)
1 ½ cups arborio rice
1 cup white wine
1 # swiss chard-thinly cut
1 T. vinegar
Hot sauce to taste if wanted.
Cook the peas
Add to the cooking peas, the bacon piece that has been coarsely cut.
Also the cut onion and a pepper. Drain the peas, chop up the bacon pieces finer and sauté till crispy.
Now, make the risotto:
Add the onion and garlic to oil, then add the rice, add wine, reduce a bit. Add a cup of stock, stirring well.Simmer until almost all the liquid evaporates. Keep repeating until the rice is cooked through to the center. Add the peas, chard, bacon and last bit of stock. Keep stirring until the chard is wilted. Stir in vinegar, final seasoning if needed and hot sauce if desired.