In Solidarity With the People of Detroit
July 25, 2017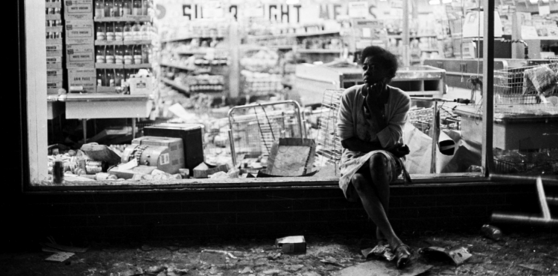 Author: Sister Nancyann Turner - Capuchin Soup Kitchen Children Program Manager
I would like to share a statement from my Adrian Dominican Congregation of sisters.
July 21, 2017, Adrian, Michigan– The General Council of the Adrian Dominican Sisters issued the following statement in solidarity with the people of Detroit.
The Adrian Dominican Sisters join with our brothers and sisters in Detroit in "looking back to move forward" on this 50th anniversary of the four-day uprising that began on July 23, 1967. We recognize that much remains to be done to end the institutional racism that gave rise to the rebellion 50 years ago that tragically left 43 dead and 342 injured – and that continues to do violence to people of color in Detroit and other parts of our nation today.
As Catholic Sisters of predominantly white Euro-American heritage, we acknowledge our own complicity in the sin of institutional racism, which privileges some and dehumanizes others. We pledge our lives and resources – through our literacy centers and individual ministries in social and environmental justice, non-violent peacemaking, education, and local parishes – to do all we can to help build the "beloved community" that Dr. Martin Luther King Jr. dreamed of and Jesus modeled.