Hunger Free in "The D"
Monday, November 6, 2017 - Monday, November 20, 2017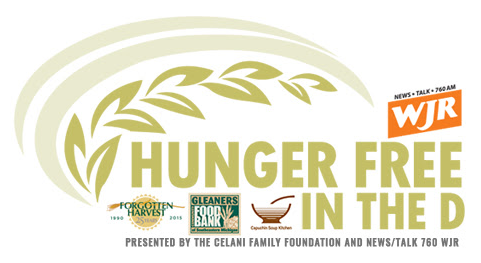 For the 4th consecutive year, the Celani Family Foundation is teaming up with WJR-AM (760) Radio to launch the "Hunger Free in the D" campaign. Beneficiaries include the Capuchin Soup Kitchen. Beginning Monday, November 6, the foundation will match donations of up to $50,000 to the Capuchin Soup Kitchen and the other participating organizations.
The effort will culminate on Monday, November 20 with WJR's popular radio personality, Paul W Smith, hosting a live broadcast 6-9 AM at the Lear Corporation headquarters at 21557 Telegraph Road Southfield, MI 48033. Tune in to WJR that day and know your contribution to the Capuchin Soup Kitchen will be matched by the Celani Family Foundation!
We thank the Celani family!