Blog Posts from May, 2017
May 10, 2017
I was at the announcement when it as declared that Solanus Casey would officially be a blessed soon. I kept smiling as I thought of how proud and happy Br. Solanus would be that his original ministry of welcoming people has grown and grown. His spirit of hospitality has continued and extends to 6 different sites and to well over 1,500 people a day. I know he would love to visit our beautiful children and urge them to love and be kind to each other.
May 1, 2017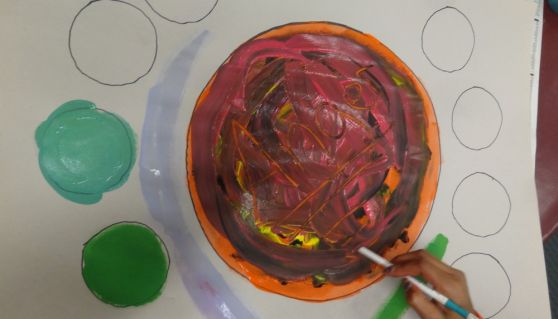 The Mission of our Rosa Parks Youth Program has always included to "Provide a safe place for children to express their feelings and discuss their Issues." Lately we have been doing that so often—and at such a deep poignant level—that our place almost feels like a sacred chapel.
On Tuesday, one of our creative 9 year old girls came to the art table with tears flowing. After a long hesitant conversation and lots of Kleenex she talked about her Godmother who had died the day before. The really hard thing was that she and her Mother were already at the hospital eager for a visit. As they reached the door, they were informed that she had just died. Eventually, a beautiful picture was created in honor of her Godmother and taken home to display.