Favorite Moment of the Growing Season
March 23, 2018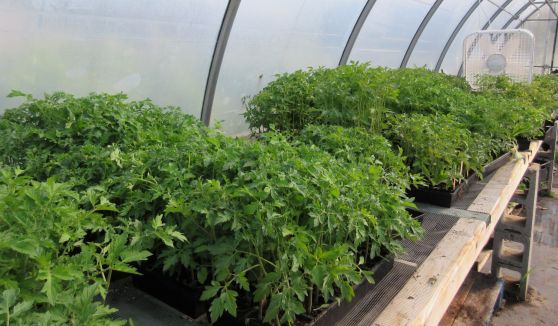 Author: Patrick Crouch, Earthworks Urban Farm Manager
There are many, many great moments in the growing season. It would be hard to pick a favorite; the first ripe tomato, the first day when you can strip down to your short sleeves, the last plantings of garlic. All of these are quite lovely, and I'm not saying that it's the best, but the moment I look forward to most is when the greenhouse fills up and the leaves form a lush canopy of green.

In these last few weeks the greenhouse has gone from completely empty, to having a ¼ of it filled, to having almost all the top benches being filled. There are still many germ flats demanding to have our attention. In the coming weeks we will drag pallets into place and create another bench down the center, put plants on pallets under the benches, cram them into every space we can find.
Before I know it as quickly as they come, it's time for them to go away. To find new homes in backyards, side lots, and community gardens throughout the city of Detroit. It's special to know just how many of these plants that were nourished by our hands in our greenhouse will go on to nourish community and bodies. To know that all of this work will allow others to care for themselves – to be a part of that really is a gift.