Joyful Service
February 9, 2017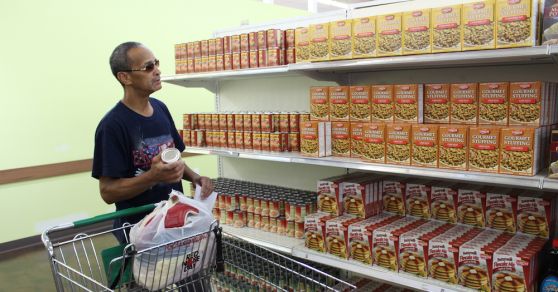 As you know one of the values of the Capuchin Mission is that of "joyful service". It may mean different things to different people, but I like what it says it means, "Respectfully addressing people's needs, transforming all." The Apostle Paul writes to us in 2 Corinthians 9:7, "God loves a cheerful giver." This is one of my favorite passages of Scriptures, because it reminds us that when we give of our time, self, money or whatever, we should be happy to do it. Not grudgingly or unhappily, but pleasing God by being happy to give.
In my work as a manager and a social worker, I often have to counsel people or supervise people. You hope that you have helped them to get better, but you never know. Perhaps later in life you may run into them again and they will say to you, "Thanks, for the counseling you gave me, it really helped me to grow and get better. As a result of your help I am now in the job of my dream, thank you." That would be great if it happened, but rarely do we see people we have touched along the way displaying a finished product of what we did for them.
One of the things I like about working in the Services Center is that I get instant feedback of my helping someone to better their life. When people shop for food or clothing they will often say, "Thank you for the Capuchins and you for providing this for us." In fact on one day as I was stocking more product on the shelves of the Services Building pantry I noticed a woman with three children. They moved slowly through the aisle, picking out items and looking at other items to see if they wanted one of them. As the woman moved past me, I heard one of her young sons say to her, "Mama, why we getting all this food we don't have a refrigerator?" The woman look down at her son. You could see her struggling to answer a truth that he had spoken, yet it required an answer. As she moved past me, she started to answer her son, while at the same time trying to maintain her dignity, but all she could do was cry at the reality of what he had said. I did not want to further embarrass her by saying something awkward or stupid, so I got up, went to our garage to see if we had a refrigerator. We did. I went back to the woman and said to her, "Ma'am we have a refrigerator for you." She cried again, but this time they were tears of joy.
The rest of that day, I was on a high with joy in my heart at helping this family. I knew immediately I had helped to make someone's life better.
As you go through your day of work try and do it with "joyful service". It will not only help transform you, but it will please God as well.