Some Things Change…And Some Things Never Change
July 16, 2019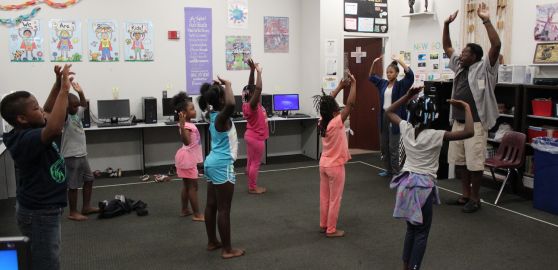 Author: Sr. Nancyann
Last week our annual three-week peace camp began for nearly 50 children. Every summer I get almost the same emotions. I become so excited about this wonderful experience we offer our children. I just love seeing the younger children begin their first tentative steps in Praise Dancing. I delight in the first art therapy sessions when the children thrive on creative expression and make their own T-shirt designs. I get goosebumps when many voices finally become a choir and the camp participants make a song come alive. Mostly, I realize a deep sense of gratitude and satisfaction as the groups become a community and the children share kindness and respect toward each other.
Yet, I'm noticing a few changes. I can't quite sit on the floor like I used to. I don't know some of the songs our children want to sing or the artists. I need to wear sturdier shoes and I am tired by 3:00pm. Last Friday, we did a field trip to Greenfield Village. I realized, again, that some things never change. Even though my hair is lighter and my body stiffer, I am absolutely still enchanted by the music of the Merry-Go-Round. I still savor the frozen custard at Greenfield Village. And I still ride the village train with joy.
Yes, some things never change. Summer blessings to all of you!