Home \
Halloween Candy Drive
Halloween Candy Drive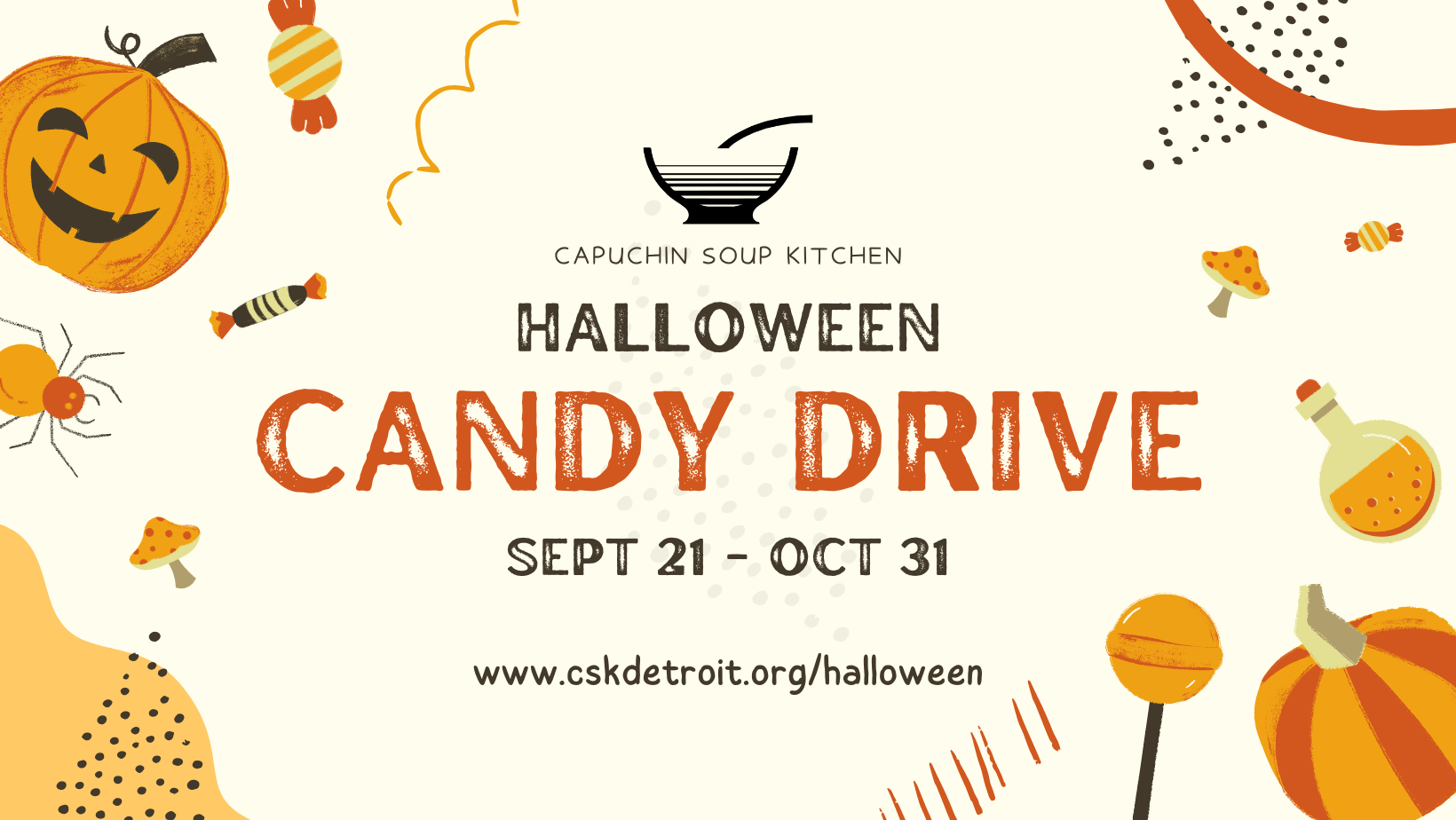 To get into the festive fall spirit, the Capuchin Soup Kitchen is hosting a Halloween Candy Drive for the kids of the Capuchin Soup Kitchen and we're asking for your help with candy donations!

Between now and October 31st, we'll be collecting donations for Halloween candy to give out to the kids who visit the soup kitchen. Candy will be checked by staff before Halloween and packaged for distribution to ensure safety.

To donate, you can either drop off or mail a candy donation of your choice to our Conner location at 4390 Conner St, Detroit, MI, 48215 or purchase an item from our wishlist at ofmcap.cc/halloween!

The kitchen will also host a special kids' meal that day as well. Join us as we work to make each holiday special for our kids. God bless!