Eating Lighter While Being Satisfied
August 7, 2018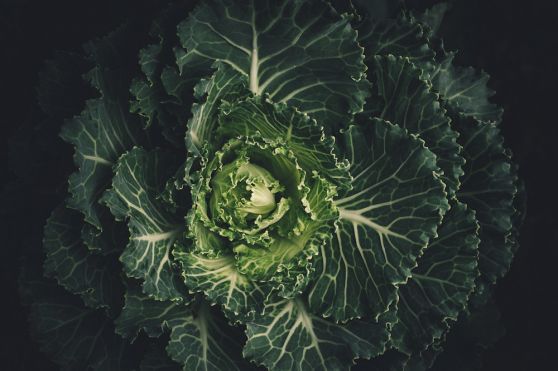 Author: Chef Alison Costello
The other day the Meldrum Kitchen received some beautiful cabbage from a donor. Also we had some gorgeous swiss chard from our Earthworks Urban Farm. After all the coring and chopping, we ended up making a "smothered cabbage" side dish. The swiss chard was used with the rest of the cabbage. When we prepare them, we de-stem them, but we save the stems & chop them up into small pieces (less waste, food, no need to compost). We add the leafy greens from beets, radishes, baby salad turnips & even carrot tops. I like to use something rather than just throwing it out. This summer heat can make our appetites' decline, but we want to stay satisfied while eating lighter. The vegetarian cabbage roulades recipe below is easy to make, produce needed is ready & it's not heavy-even the kids will like it!
Vegetarian Cabbage Roulade
-yield 12 servings
2 heads green cabbage
3 cups bulgar
1 ½ cups tomatoes, chopped
1 ½ cups swiss chard, chopped
½ cup chives
½ cup flat leaf parsley
¾ cup sour cream
Vinegar –to taste
Olive oil –to taste
S & P –to taste
Tomato or a spinach cream sauce (1 cup).
Blanche cabbage leaves, cool. (I like to cook them until they are very tender.)
Prepare bulgar, cool.
Combine tomatoes, chard, chopped herbs. Add vinegar, s, p, and olive oil.
Mix bulgar with tomato chard filling.
Lay cabbage leaf flat, put 3-4 Tbs. of filling, roll up so the stuffing does not come out.
Bake at 400 F in a tomato or spinach sauce until heated through, 15-20 minutes.